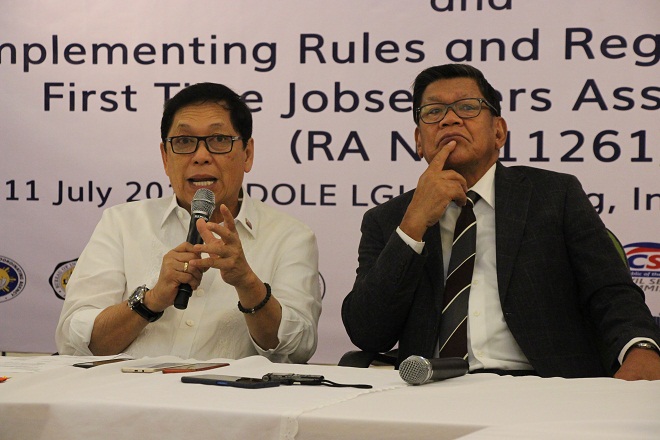 July 11, 2019


Labor Secretary Silvestre Bello III on Thursday said language proficiency is one of their challenges in sending Filipino workers to Japan.


In an interview, Bello told The Daily Manila Shimbun there are still in the process of finalizing the implementing guidelines for the Memorandum of Cooperation (MOC) signed in Japan last March on deploying Filipino "skilled workers."


"Well basically, the challenge as far for the Philippine worker is concerned, the proficiency in the Nihonggo language. As for skills, our workers have no difficulty. It's only the proficiency in the Japanese language,"Bello said.


Bello said he met Japanese Vice Minister of Health, Labor and Welfare Emiko Takagai last June during the 108th session of the International Labor Organization in Geneva, Switzerland.
"We talked in passing about the final implementation of the memorandum agreement which we signed in March 19 with Minister of Justice (Takashi) Yamashita," he said.


According to labor department, Filipino workers may share more than a third of the 350,000 available jobs that Japan will open to foreign nationals with the effectivity of their law allowing new residence status to foreign workers.


Filipino workers are among preferred nationals in Japan with the potential of cornering more than 100,000 in fresh job openings.


"Our workers may get at least 30 percent of available jobs to foreign nationals," Bello said in a previous statement.


As of June 2018, there are around 280,000 Filipinos residing and working in Japan, of which 34,003 are professional and highly skilled workers. Ella Dionisio/DMS