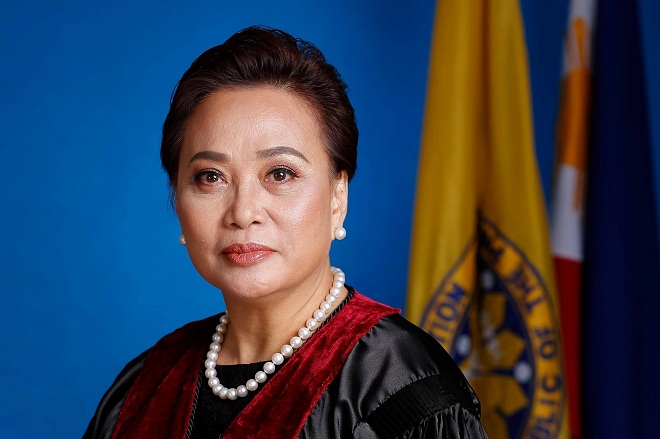 May 15, 2019
Tensions arose briefly after the National Board of Canvassers ( NBOC) resumed their session Wednesday afternoon.
Commission on Elections (Comelec) Commissioner Rowena Guanzon shouted at APPEND partylist legal counsel Rommel Bagares after the latter raised a concern not related to the canvassing of votes.
"You are not allowed to raise your chair and waste our time. I'm watching you from there for more than three minutes. State your objection on this canvassing and the rules so that the chair can rule on your objection," Guanzon told Bagares.
"What is your objection? Otherwise I will move to cite you in contempt for disrespect," she added.
Their argument lasted for almost five minutes as the commissioner kept on asking Bagares what was his objection to their canvassing.
Bagares asked for the logs from the automated election system.
"Now that we are canvassing, we are unsure if the results  read by the vote counting machines are correct. We just want the Comelec to provide us with election data that we need," said Bagares.
Guanzon even asked him if he thinks canvassing is a fraud as accessing election logs is not his business.
Comelec chairman Sheriff Abas reminded the counsels and observers that they are canvassing and objections should be limited to the canvassed votes.
"This is not an opportunity for you to have a speech here… you don't have a business... except if you question the authenticity, duly execution and correctness of the certificate of canvass, " he said.
"Other than that, I don't think that is a proper manifestation in this stage of canvass," Abas added.
He asked for Bagares' respect as they also give him respect.
"Respect us so that we will also respect you. So I think this is all clear to all lawyers here," he said.
Bagares, in an interview with reporters, said there is a "manifestation asking the Commission on Elections to provide us with the election data that we need.
He added that a member of the technical working group from a Joint Congressional Oversight Committee met with some members of the Comelec to discuss the issue.
"We called the attention of Comelec on what they plan to do but they don't have official action," he said.
Bagares said it was the Comelec who claimed there are a lot of defective vote counting machines and he mentioned about the technical glitch with their transparency server.
"They told us that they will give us access on the logs of transparency server but it's not enough. We need to see the logs since the start, from the VCM's and on their other servers," he said.
"That is the only time that there is no anomaly in counting the ballots," he added.
He left the venue after Abas told Bagares just to send a written manifestation to gain access in their election data as this is not the proper venue for that request.
"Within 24 hours we will answer you. That is under the law, under the rules," said Abas. Ella Dionisio/DMS