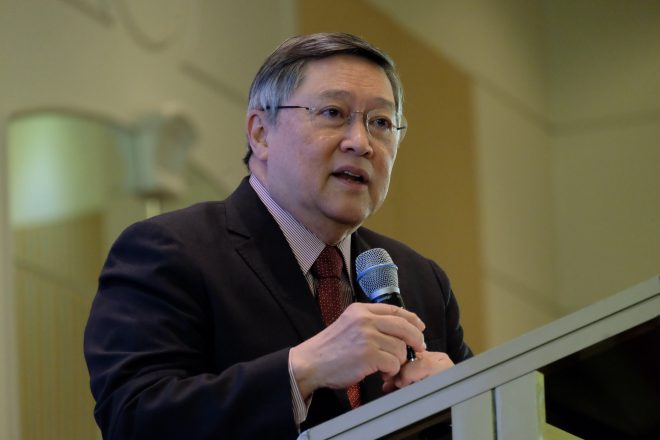 February 22, 2017
Israel
has expressed its continuing support to develop the
Philippines
' farm sector by proposing to expand its exchange program for Filipino agricultural students who want to learn from Tel Aviv's expertise and advanced technologies in agriculture, a statement from the Department of Finance said
Wednesday
.
In his recent meeting with Finance Secretary Carlos Dominguez III, Israel Ambassador to Manila Ephraim Ben Matityau also discussed possible investments by Israeli companies in thePhilippines' business process outsourcing (BPO) industry and in private-sector startups in the information technology sector.
Matityau said a program he had piloted in cooperation with the Commission on Higher Education aims to develop "leaders of change" in the Philippines who will be trained in utilizing Tel Aviv's technological innovations that have made agriculture a profitable venture for Israel's entrepreneurs.
Israel, for one, invented drip irrigation, which allows dry lands to produce multiple yields.
Under the exchange program, 550 college students chosen from 29 agricultural schools outside Metro Manila will be sent to Israel each year to participate in the training program.
Dominguez thanked the Ambassador for Israel's assistance to the Philippines and agreed with Matityau on the need to explore financial cooperation agreements between the two countries to facilitate trade and investments via Ashra, which is Tel Aviv's export credit agency.
"We will certainly support all your efforts, Mr. Ambassador. I'm sure at one point or another this will come before us when financing is required, or when projects are required to have the approval of the ICC, of which I am the chairman. ICC is the Investment Coordinating Committee. So you have our support 100 percent," Dominguez said
The agreement on technical cooperation in the field of agriculture between Israel and the Philippines date back to 1964, six years after the two countries signed their Treaty of Friendship on Feb. 26, 1958.
Some 30,000 Filipinos live and work in Israel.
Citizens carrying Philippine passports enjoy visa-free entry to Israel, as an expression of Israel's gratitude to our country for allowing many Jewish families to seek refuge here in the 1930s to the 1940s to escape the Holocaust.
The Philippines was also the only Asian country to support in November 1947 before the United Nations General Assembly the creation of the State of Israel. DMS