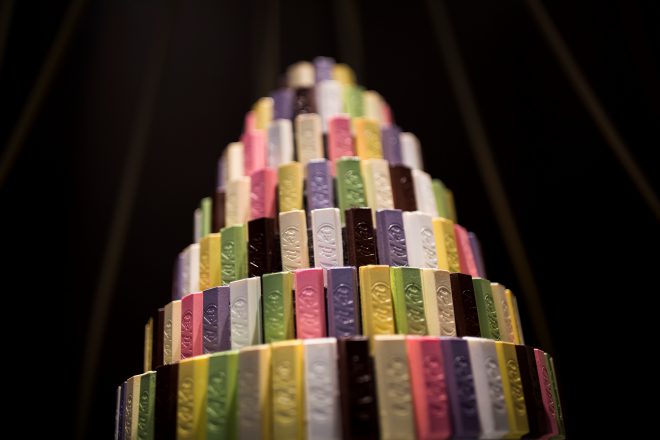 September 7, 2017


Different flavors of chocolate brand KitKat is displayed at a KitKat "Chocolatory" boutique shop in Tokyo.

Guests and customers can enjoyed the different flavors can be seen in the chocolatory. KitKat "Chocolatory" is a specialty store operating in at least seven branches in Japan.




Under the supervision of owner, chef Takagi Konomi, one of the best known patissiers in Japan. He is also the owner of "Le Patissier Takagi."

This photo shows different flavours to be mixed with white chocolate at the laboratory of the KitKat factory in Inashiki, Ibaraki prefecture.




KitKat's have been around in Britain since 1935 and only arrived in Japan in 1973, but the Japanese market has a crucial unique selling point -- a huge variety of different flavours. Jiji Photo/  AFP PHOTO / Behrouz MEHRI