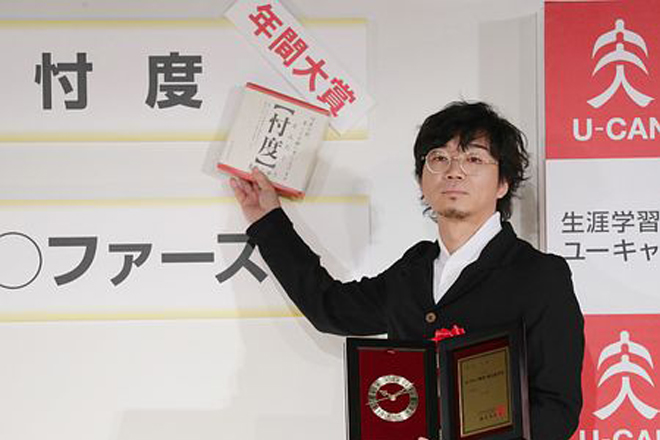 December 2, 2017


Tokyo-"Insuta-bae," or instagenic, and "sontaku," or acting for someone by guessing his or her intent, were selected in this year's top buzzwords in Japan on Friday.

The popularity of the term for photogenic content suitable for Instagram erupted after "Can Cam it girl" models of a fashion magazine shared photos of night pool parties and other pictures, the organizer of the U-Can new words and buzzwords awards said.

"We are glad to have made our mark in history by inspiring a movement," said Asami Nakamura, one of the models.




Sontaku was frequently used in parliamentary deliberations over crony scandals, including the unusual discount sale of state-owned land to nationalist school operator Moritomo Gakuen, which had a link with Prime Minister Shinzo Abe's wife, Akie, and the approval for Kake Educational Institution, run by a close friend of Abe, to open the first veterinary medicine faculty in more than 50 years in Japan.

Minoru Inamoto, president of Heso Production, an Osaka-based company that sells "Sontaku Manju" steamed bean-jam buns, said, "We hope that our buns will make people smile."

The list of the top 10 buzzwords also included "Hifumin," the nickname of retired ninth-dan professional shogi player Hifumi Kato, "sanjugooku," or 3.5 billion, a signature phrase of female comedian Buruzon Chiemi, and "suimin fusai," or sleep debt.

Special awards went to "9.98" clocked by 100-meter runner Yoshihide Kiryu, the first Japanese athlete to break the 10-second barrier, and "29 rensho," or the 29th straight win, the longest-ever official shogi game winning streak marked by then 14-year-old Sota Fujii, the youngest professional player.

The award-winning words were announced by publisher Jiyukokuminsha in partnership with education service provider U-Can Inc. Jiji Press