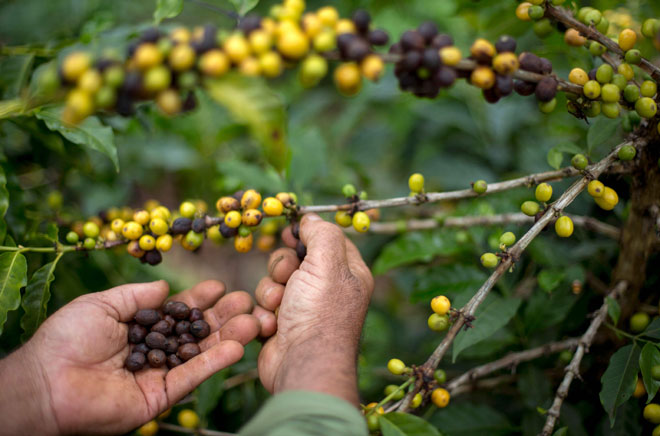 December 4, 2017

BRAZIL- A farmer harvests coffee beans on his family farm located in Forquilha do Rio, municipality of Dores do Rio Preto, Espirito Santo, Brazil, on November 23, 2017.

At an altitude of 1,180 meters on the flanks of the Caparao mountains, between the Brazilian states of Minas Gerais and Espirito Santo, farmers are planting Arabica coffee, a specialty that has better quality and price than ordinary coffee.

Their beans are sold to the best specialty shops in Brazil and two-thirds of their production is exported to the United States, France, Australia, South Korea, Japan and other countries.


Farmers Eduardo de Jose Protazio (left), 26, and Joao Paulo Rodrigo (right), 33, winnow coffee beans on their family farm in Forquilha do Rio, municipality of Dores do Rio Preto, Espirito Santo, Brazil, on November 23, 2017. Jiji Press