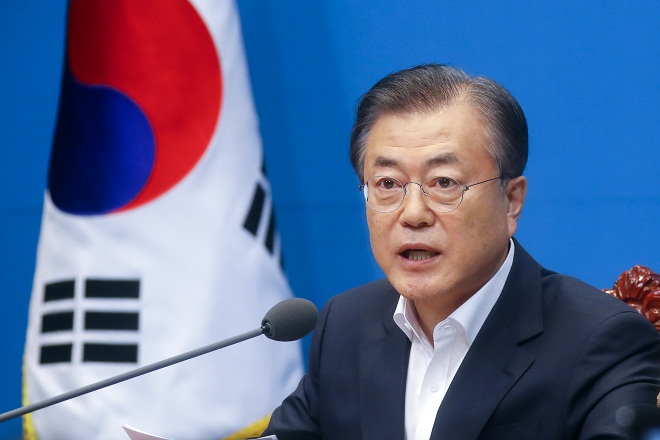 August 14, 2019


Seoul- South Korean President Moon Jae-in pledged Wednesday to work to raise global awareness of the issue of so-called comfort women.

In a Facebook post, Moon said that he will share the issue with the international community and spread it as a message for peace and women's human rights.

Wednesday was the second time that South Korea has marked a national day to honor former comfort women.

Moon also stressed that the South Korean government will do its best to restore the dignity and honor of former comfort women, mainly Koreans who were forced into prostitution for Japanese troops before and during World War II.

Moon said that he will raise the comfort women issue in the international community from a universal perspective of humanity.

He did not directly refer to or criticize the Japanese government.

Under a landmark accord struck between Japan and South Korea in 2015, the two countries agreed not to accuse or criticize each other regarding the comfort women issue in the international community.

Moon's Facebook post may have violated the accord and draw criticism from the Japanese government. The South Korean president also stopped short of mentioning the 2015 accord.

Aug. 14 is the anniversary of the first public testimony by Kim Hak-sun, a former comfort woman, in 1991. In November 2017, South Korea's National Assembly approved a bill to designate it as the day to honor former comfort women.

At a government-sponsored ceremony on last year's anniversary, Moon signaled his rejection of the 2015 accord, saying he does not believe that the comfort women issue can be resolved through diplomatic means.