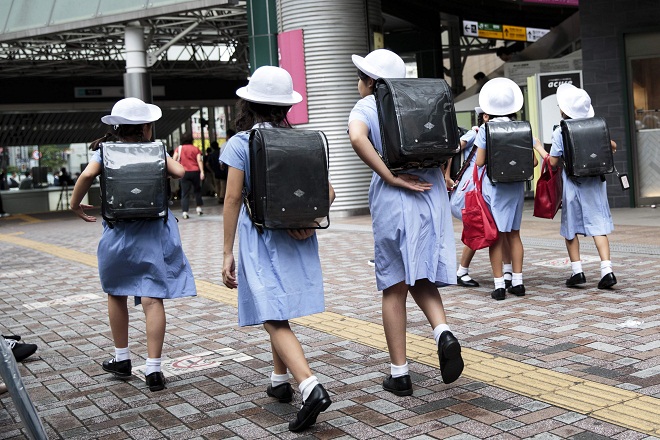 September 28, 2019


Tokyo- An education ministry survey found Friday that 15.8 pct of the 124,049 foreign children of compulsory education age registered as residents in Japan were not enrolled in school, including suspected cases.

It was the first survey to show the number of foreign children not attending school, which is feared to be growing as Japan accepts more foreign workers.

The number of those not enrolled, including suspected cases, totaled 19,654 among the foreign children of elementary and junior high school age nationwide, said the survey of boards of education in Japan's 1,741 municipalities between May and June.

Of the total children registered as foreign residents, 87,164 were elementary school age, and 36,885 junior high school age. Those attending elementary, junior high or international schools numbered 101,399.

Of the remaining 19,654, 1,000 were confirmed not enrolled in school. Boards of education could not confirm enrollment status for 8,768 children, while no confirmation attempts were made for the remaining 9,886 children.

By prefecture, the number of foreign children not enrolled, including suspected cases, was highest in Tokyo at 7,898, followed by Kanagawa Prefecture at 2,288 and Aichi Prefecture at 1,846.

Among the ordinance-designated big cities, Yokohama, Osaka and Nagoya had the highest numbers at 1,675, 1,117 and 875, respectively.

Efforts by boards of education to grasp the enrollment status of foreign children differ greatly by region, as compulsory education does not cover foreigners in Japan and the number of such children differs by region.

In March, the ministry issued a notice requesting local governments to provide information to parents and other guardians of foreign children and accept such children into schools.

The survey, however, showed that only 3.7 pct of all municipalities said they have clear rules on enrollment guidance and procedures for foreign children.

According to the ministry, the International Covenants on Human Rights, ratified by Japan, stipulate that foreign children have the right to receive education.

The ministry is poised to press education boards to take action to boost enrollment of foreign children, especially because long-term foreign residents are expected to increase after the revised immigration control law came into force in April, allowing the country to accept more foreign workers amid labor shortages.